"Today, people can – and do – optimize their lives with search. Whether it's taking a vacation or going out to dinner, people curate their experiences before they go. It helps them get excited, lets them feel more confident and less anxious, and makes them feel like they're getting the most out of every moment."

— https://www.thinkwithgoogle.com/consumer-insights/consumer-search-behavior
IronStride Results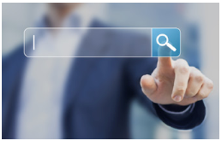 Let's consider where our customers are within the sales funnel when conducting searches. Now, when we refer to consumers on search engines, we are referring to the low hanging fruit or the bottom of the funnel. These consumers are serious about making a decision, and this is a prime opportunity to get in front of the competition.
Search Engine Marketing plans are a dime a dozen these days, but not all are created equal. What makes the IronStride approach different is that we dive into every business challenge in the market and then utilize your strengths against the competition. We deliver real results, not just online presence. We provide regular reporting on all aspects of your campaign to ensure we are indeed driving the right traffic, while maximizing your budget.
How to Win
In order to most successfully utilize Search Engine Marketing, it is crucial to fully understand what a search engine is and how it works
"Search engine is a service that allows Internet users to search for content via the World Wide Web (WWW). A user enters keywords or key phrases into a search engine and receives a list of Web content results in the form of websites, images, videos or other online data. The list of content returned via a search engine to a user is known as a search engine results page (SERP)."

— www.techopedia.com/definition/12708/search-engine-world-wide-web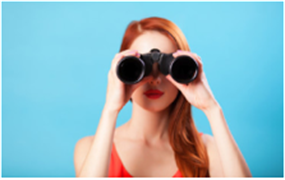 Put simply, the purpose of a search engine, such as Google, is to provide its users with results that are most relevant to their search. If Google shows you shoe stores when you were searching for shoe stores, Google has provided you a great user experience and you will continue to use this search engine. When you're competing to rank near the top of a SERP, you have to earn high Quality Scores for your Ads.
How do you pay?
Google Ads implements a bidding system. Based on your goals, you can select different bidding strategies. Manual options allow you to a limit on the amount you bid and your daily spend. The amount you pay per click is ultimately determined by your competition and your Quality Score. Understanding how to increase your Quality Score is imperative in maximizing your Search Engine Marketing campaign. Quality Score is determined by 3 factors.
Expected Click Through Rate

This is determined by historical data that compares your ad's Click Through Rate (CTR) versus your ad's position. IronStride optimization is here to improve this factor.

Ad Relevance

You can ask yourself, "Do all of the components of my Ad match my keyword list?" IronStride's keyword strategy is meticulous and our Ad creation follows all of the intricacies of the Quality Score fundamentals.

Landing Page Experience

Your Landing Page Experience is measured by the usefulness of your final URL to consumers. Are the keywords from their search found on your page? The landing page has to provide the consumer with content that is meaningful to them.
IronStride Marketing & Digital Co. has been instrumental in helping me grow my business. They have expertise in all advertising mediums, with expertise in today's digital products. They are professional and took the time to understand my business goals as well as the business vertical I operate in. They were able to deploy result driven SEM and other tactics to capitalize on emerging markets throughout the country. I would certainly recommend them to any business looking for growth, or expert consultation.

— Owner, Lacrosse Specialties