Platforms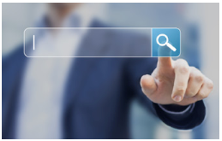 There are a handful of the staple social media networks; Facebook, Instagram, Twitter, LinkedIn and Pinterest. There are many others that have come and gone and many more that have the potential to become the next best thing. Knowing your business' identity will help determine which platforms suit your goals. Not all platforms are worth the attention they require to provide a return on your investment. IronStride has the experience to help you determine what platforms will help you accomplish your goals, devise a strategy and manage the process to save you from wasted time and energy.
Staying Connected
Social Media Management is absolutely crucial for your business.
"Social media usage is one of the most popular online activities. In 2018, an estimated 2.65 billion people were using social media worldwide, a number projected to increase to almost 3.1 billion in 2021."

— www.statista.com/statistics/278414/number-of-worldwide-social-network-users/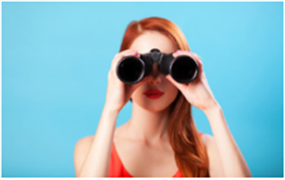 By maintaining your ongoing social media presence, you're actively managing an important, conversation and relationship with your audience. In today's online social community, customers expect businesses to be present on social networks. It is also pertinent for businesses to participate on the platforms, in a professional, organic and well-received fashion. Undesirable content can have a negative impact on brand perception.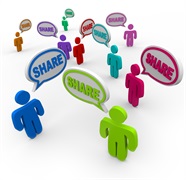 Sharing social media content is vital for businesses which in turn allows you to connect with your customer on a more relatable level. This is how you spread brand awareness, generate leads and retain your customer base. Content should be examined carefully prior to posting. Photos, videos, GIFs, memes… these different types of media should be used at specific times with specific purposes. They should also be edited to fit into your brand identity. The captions should be equally scrutinized. Every brand has a voice, and this does not waver online. Best practices for captions and posting vary by platform.
For Example:
Facebook captions should have a more formal sentence structure and use fewer hashtags.

Instagram captions can be as creative and artsy as the photos/videos themselves. It is common to see accounts using different fonts, all lower case or misspelled words, song lyrics or trending phrases in their captions.
Hashtags are a great tool for indexing your posts. When you click on a hashtag, Facebook will show you a limited amount of posts, videos and links that include that hashtag. Instagram will show you ALL the posts that have used that hashtag. Hashtags are also utilized to expand the reach of your posts on Facebook, Instagram and other platforms like Twitter and LinkedIn. Hashtags work, so long as you're using relevant hashtags. If you own a pet store, it would be wise to use the hashtag #DoggyTreats rather than #RealEstate.
The last part of staying connected with your customers is engaging with them. It is inevitable that users will have positive things to say about your business and also negative things. Knowing how much of an impact comments and reviews can make on potential customers is why IronStride takes reputation management so seriously. If people are not searching for your business on Google, Bing or Yahoo and checking out the reviews, you can safely bet they have stalked your social media pages. With the knowledge and information available today, consumers are absolutely enthralled with making informed decisions. They will read your 'About' section on your social media page and see the pretty picture you've painted. However, the reviews are what will steal most of their attention. Whether you're receiving all 5 stars or a mix of 1 - 5 stars, there are best practices to follow. Show the world you care and maintain your rank in the algorithms.
Algorithms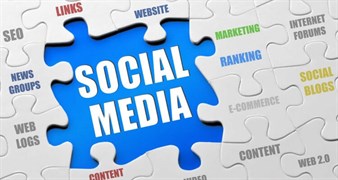 Social media platforms vary in their content delivery methods. Facebook and Instagram are similar in offering two streams of content. A vertical timeline and a horizontal collection of stories, both showing you content from accounts you follow and paid for content. Why so similar? Well, Facebook actually owns Instagram. LinkedIn is a professional, business centric platform, and Twitter is all about what is trending. They all have created extremely intricate algorithms to determine what content is delivered to which users. When you sign up for a social network, you're required to provide information that reflects your digital fingerprint. This is called first party data and it is very valuable in customizing each users' experience. It is called first party data because the social networks are obtaining the information from the users directly. Ergo, your behaviors, interests, and demographic statistics all play a role in the algorithm, and in turn, what content you are shown and who your content is shown to. The way you create posts, manage your profile, engage with users and other pages all play a role in your score within the algorithm. The algorithms and first party data are the resources digital marketing companies like IronStride are able to utilize to target the right audiences via Social Media Advertising.
Analytics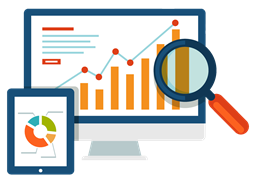 The goal of social media management is to increase your reach and gain new business – to be in front of your customers often, and with impact. Most social media platforms are similar, in respect to tracking how many views your content is receiving and the users' engagements. IronStride social media management places a heavy emphasis on tracking and reporting your social media analytics. By measuring the reach and engagement of your posts, you can determine what works well for the platforms' algorithms and for your audience. A more recognizable benchmark for social media pages is your number of fans and followers. Depending on the size and reach of your business, the scale of fans and followers should reflect your customer base. One goal all businesses share is to increase their audience. As your audience grows, so does your potential for reaching a larger audience.
Advertising on Social Media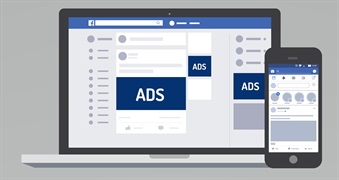 Social Media Advertising is continuously evolving and improving. The end game? To provide the best experience to its users, so they continue to spend time on the platform. Utilizing the first party data and customizable advertising campaigns, businesses are able to target users who are actually interested in what they're selling. Because we're delivering advertisements to users based on certain targeting criteria, we're reducing wasted ad spend and maximizing opportunity for new leads. Facebook is the most popular platform for advertising. You're probably familiar with the term boosting. This is the simplest form of attempting to increase the reach of your post. Facebook often suggests you boost a post for better engagement and without the experience and know-how, you may find yourself placing your money in their pockets with no Return on Investment. Similar to Google Ads, platforms like Facebook, Instagram and LinkedIn all have dashboards for customizing your ad campaigns. This is much different than boosting as you are able to create campaigns with certain goals, specify the placement of your ads and choose multiple targeting layers including demographics, interests, and online behaviors.
Generating Leads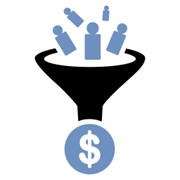 Depending on your business vertical, you'll use social media platforms in a variety of ways to generate leads. The most common is by posting content. Whether you're selling hard goods or providing services, you can create posts that showcase the benefits of buying from your business. Secondly, you'll make your business available for easy access and communication. Consumers can post to your page, tag you in their posts, or send you a direct message. If you hear someone say DM or PM, they are referring to direct messaging or personal messaging, right to your profile's inbox. Social Media Management includes this ongoing, consistent practice of communication. Any social network user will agree, opening a line of communication and receiving no response is very off-putting. For businesses, it's as if a customer saw your open sign, knocked on your door and was left outside. That sort of practice leaves a bad taste in consumers' mouths and can earn you more than a loss of that one customer; they can spread the word about their bad experience and compound your issue. On the opposite side of the spectrum, when managed properly, the ease of communication via social media platforms can earn you an exponential amount of business. Follow best practices or hire professionals like IronStride to manage your accounts for you!